Malaysia's October IPI up 4.6%, supported by mining, manufacturing
12 Dec 2022, 00:00 AM SGT
Back to News
---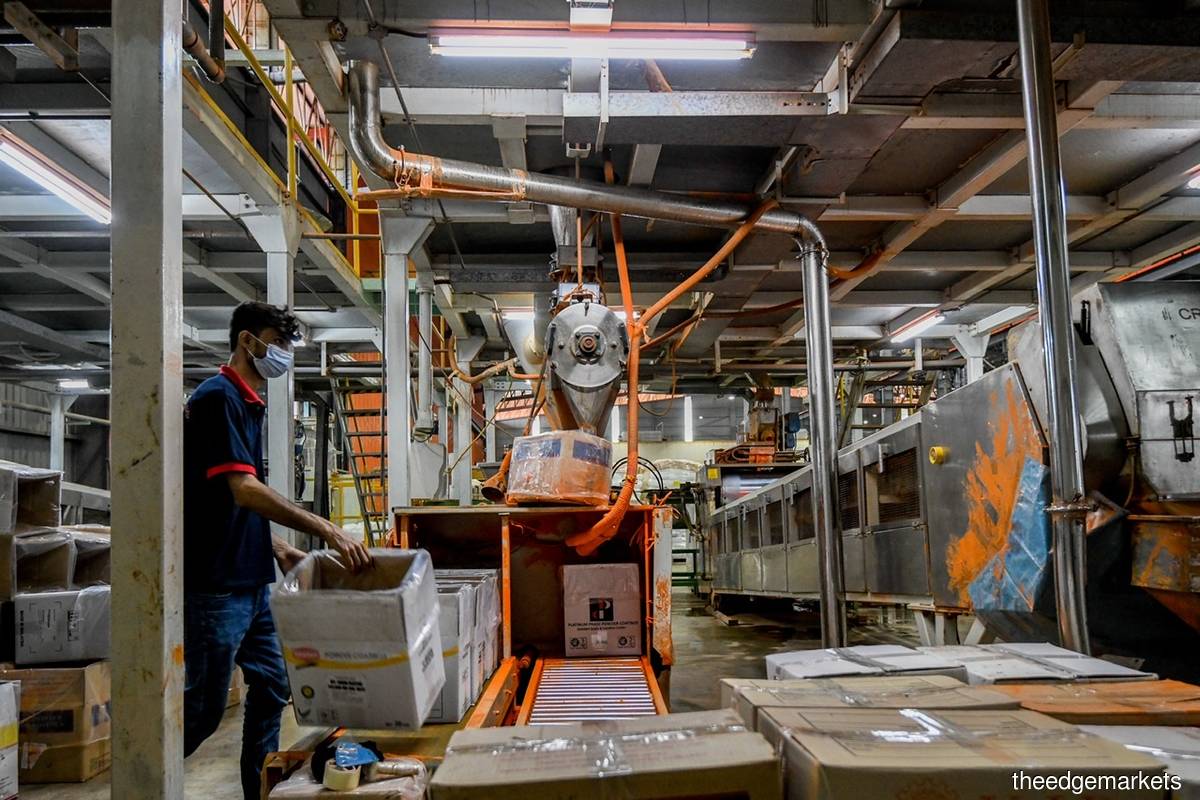 KUALA LUMPUR (Dec 12): Malaysia's industrial production index (IPI) grew by 4.6% in October 2022, supported by expansion in the mining and manufacturing sectors, said the Department of Statistics Malaysia (DOSM), following the release of its October publication, which presented IPI statistics on mining, manufacturing and electricity.
In a statement on Monday (Dec 12), chief statistician Datuk Seri Dr Mohd Uzir Mahidin said "the IPI decreased by 1.0% against a positive growth of 1.3% in the previous month" of September.
He said the "moderation in growth" came after double-digit growth for four consecutive months and the high base index recorded in the same month a year ago.
The statement said the October IPI expansion was contributed by an increment in the mining index (8.6%) and manufacturing (4.2%), while the electricity index recorded a decline of 1.9%. 
October manufacturing output rose by 4.2%, versus a 10.4% growth in September.
The main subsectors that contributed to the growth were electrical and electronics products (8.7%), petroleum, chemical, rubber and plastic products (3.2%), and non-metallic mineral products, basic metal, and fabricated metal products (3.0%). 
The performance of the manufacturing sector during the month was supported by both export-oriented industries (5.0%) and domestic-oriented industries (2.5%). 
Mohd Uzir said the increase in the export-oriented industry was mainly supported by the manufacture of computers, electronics and optical products, and the manufacture of coke and refined petroleum products.
Meanwhile, growth in the domestic-oriented industry was underpinned by fabricated metal product manufacturing, except machinery and equipment, and food processing products. The manufacturing sector fell 1.9% against September.
Mining sector output rose 8.6% in October, after expanding strongly by 15.0% in September.
The growth was contributed by a 11.4% rise in the natural gas index, and a 4.8% rise in the crude oil and condensate index.
The statement said the electricity index declined by 1.9% in October, versus a positive growth of 4.1% in September.
On a month-on-month comparison, the electricity index turned a positive 1.5%, after a declining trend for two consecutive months (September: -3.7%; August: -0.2%).
The IPI for January-October 2022 recorded a 7.5% expansion versus the same period a year earlier, supported by the manufacturing index (+9.1%), electricity (5.4%), and mining (2.3%).
Read also:
Manufacturing sales up 12.9% to RM158.9b in October, says DOSM
Source: https://www.theedgemarkets.com
---