MAHB, AAX, Capital A, Maybank, Top Glove, Datasonic, Protasco, Tiong Nam Logistics, Kelington, BP Plastics, Maybulk, Cycle & Carriage Bintang, Ivory Properties
15 Aug 2022, 00:00 AM SGT
Back to News
---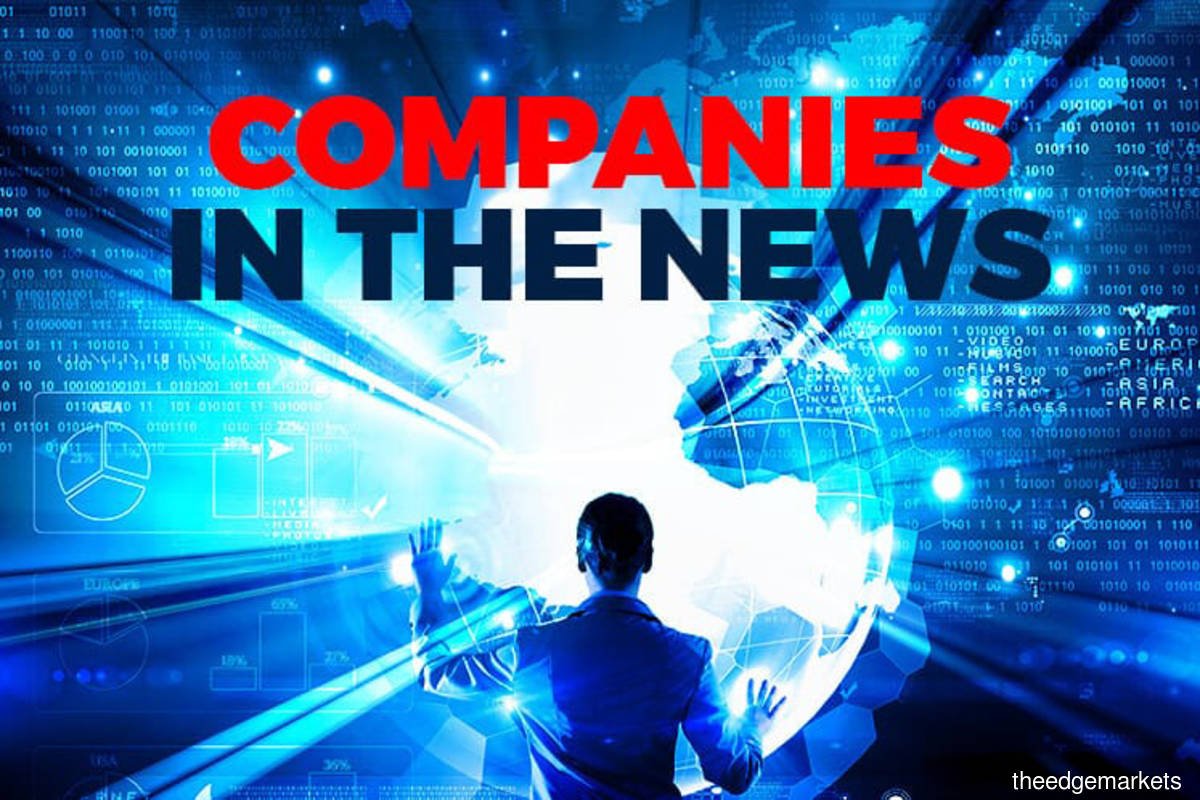 KUALA LUMPUR (Aug 15): Here is a brief look at some corporate announcements and news flow on Monday (Aug 15), which include Malaysia Airports Holdings Bhd, AirAsia X Bhd, Capital A Bhd, Malayan Banking Bhd, Top Glove Corp Bhd, Datasonic Group Bhd, Protasco Bhd, Tiong Nam Logistics Holdings Bhd, Kelington Group Bhd, BP Plastics Holding Bhd, Malaysian Bulk Carriers Bhd, Cycle & Carriage Bintang Bhd, and Ivory Properties Group Bhd.
Malaysia Airports Holdings Bhd (MAHB), AirAsia X Bhd (AAX) and Capital A Bhd, which owns AirAsia Bhd, have clarified that they did not enter into any separate settlement agreement to discontinue legal proceedings against each other, in relation to collection of passenger service charges and negligence in the operation and management of Kuala Lumpur International Airport 2.
Malayan Banking Bhd (Maybank) has appointed Dr Siew Chan Cheong as the bank's group chief strategy officer  effective from Monday.
Top Glove Corp Bhd executive chairman Tan Sri Dr Lim Wee Chai has bought two blocks of 2.8 million shares in the rubber glove company for RM2.31 million. This increased his direct stake to 27.627% from 27.592% on July 15. Top Glove, which has lost 66.74% year to date, settled 7.02% or six sen lower at 79.5 sen on Monday — a level not seen since March 2017.
Datasonic Group Bhd's RM318.75 million contract to supply 12.5 million passport chips to the Ministry of Home Affairs has been revised upward to RM350.14 million, to include provision of maintenance services worth RM31.39 million for 2022 and 2023. The group is tasked to provide maintenance services on, among others, equipment, software and chip system application under the revised contract.
Protasco Bhd has bagged a contract worth RM299.2 million for the upgrading of a section of federal road in Kulim, Kedah. Its wholly owned subsidiary HCM Engineering Sdn Bhd has entered into a memorandum of agreement with KI Engineering Sdn Bhd to regulate the relationship with each other and to set out their respective rights, duties and obligations in order to execute the contract.
Tiong Nam Logistics Holdings Bhd has entered into a preliminary collaboration agreement with a unit of Johor Corp to jointly develop a logistics hub on a 300-acre plot of land in Sedenak Tech Valley, Johor.
Kelington Group Bhd posted an 84.4% jump in net profit to RM13.56 million for the second quarter ended June 30, 2022 against RM7.35 million recorded for the same quarter a year ago, thanks to higher project completion in Malaysia and Singapore. Quarterly revenue was at a record high of RM312.4 million, a 147.2% surge from RM126.39 million.
The integrated engineering solutions provider's performance for the first half ended June 30, 2022 also touched record highs with net profit jumping 69.5% to RM21.86 million from RM12.9 million and revenue jumping 110.1% to RM485.73 million from RM231.21 million. The group proposed to declare a one-sen dividend amounting to RM6.43 million, to be payable on Sept 22.
BP Plastics Holding Bhd's net profit for the second quarter ended June 30, 2022 declined 17.45% to RM12.19 million from RM14.77 million a year earlier amid elevated freight charges and higher production costs. Quarterly revenue, in contrast, grew 28.07% to RM139.53 million from RM108.95 million on higher demand. For the cumulative six months ended June 30, 2022, the group's net profit fell 19.27% to RM19.73 million from RM24.44 million despite revenue rising 29.87% to RM271.45 million from RM209.01 million. The group also declared a second interim single-tier dividend of 1.5 sen per share, to be paid on Oct 7.
Malaysian Bulk Carriers Bhd (Maybulk) is investing an estimated RM54.38 million to diversify into grocery retail business by collaborating with the operator of a retail chain under the Tunas Manja Group (TMG). The related party transaction will see Maybulk rolling out 30 outlets under the TMG brand, comprising supermarket and convenience store set-up costs, inventory purchases and working capital.
The takeover offer for Cycle & Carriage Bintang Bhd at RM2.70 per share is "not fair but reasonable", said independent adviser Kenanga Investment Bank Bhd. The RM2.70 offer price by Jardine Cycle & Carriage Ltd — the offeror — represents a discount of RM1.26 or 31.76% to the estimated revised net asset value per Cycle & Carriage Bintang share of approximately RM3.96.
Penang-based Ivory Properties Group Bhd has aborted its plan to jointly develop residential components with ECK Development Sdn Bhd on 135 acres of land in AirportCity and Aerotropolis in Kuala Muda, Kedah. The group received a letter from ECK about the termination of the term sheet that the two companies inked on Aug 2, 2021 for the development.
Source: https://www.theedgemarkets.com
---